Great turn out last Saturday for our Historical Graffiti survey of St Wilfrid's.  It was a great success and dozens and dozens of marks were discovered.
The Church, which was built in the late 16th century, is the only Grade 1 Listed building in the Wigan Borough.  Our survey area was divided into five separate zones and WAS members were split up into teams of two to cover each zone.
The Church's ornate wooden roof is original but our investigation was restricted to the ground  floor. We also ignored the tower and vestry which are later additions.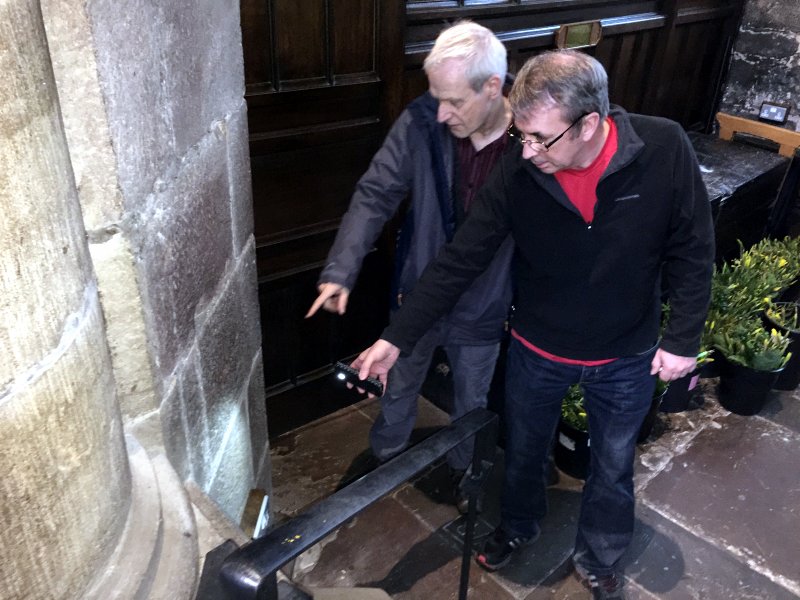 All in all we detected a staggering 75 marks of various kinds, most prominent being double Vs, crossed double Vs although there were also many bow-tie shapes and what we are calling crossed partial bow-ties.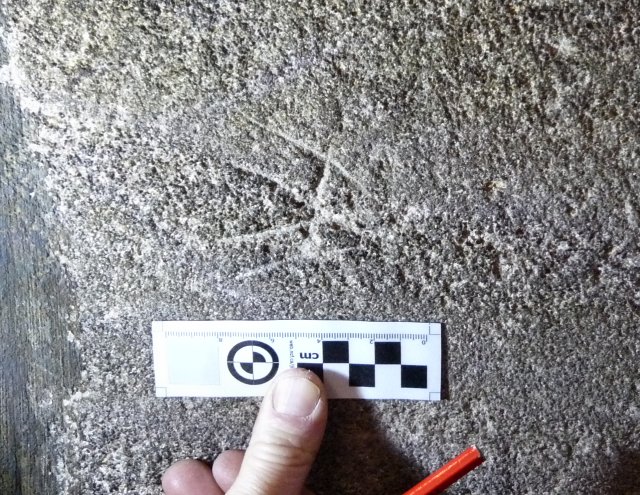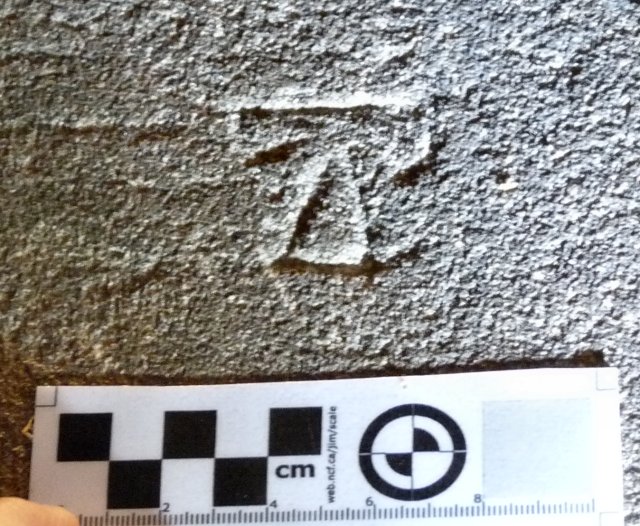 Many were found clustered around the two spiral staircases in front of the chancel which give access to the roof. They also occurred on the walls and many of the columns of the Church.
They seem to be mainly mason's marks but a detailed study may reveal some of them to be protective markings. Protective marks are usually positioned around door entrances and windows positioned to prevent the evil spirit from entering. Detail analysis of our findings will be carried out by Ellen McInnes and Carolanne King, who are directors of the Greater Manchester Graffiti Survey.
No marks at all were found on the woodwork of the Church which is where protective marks are often found. However this was not surprising, as again the majority of it is of a much more recent date.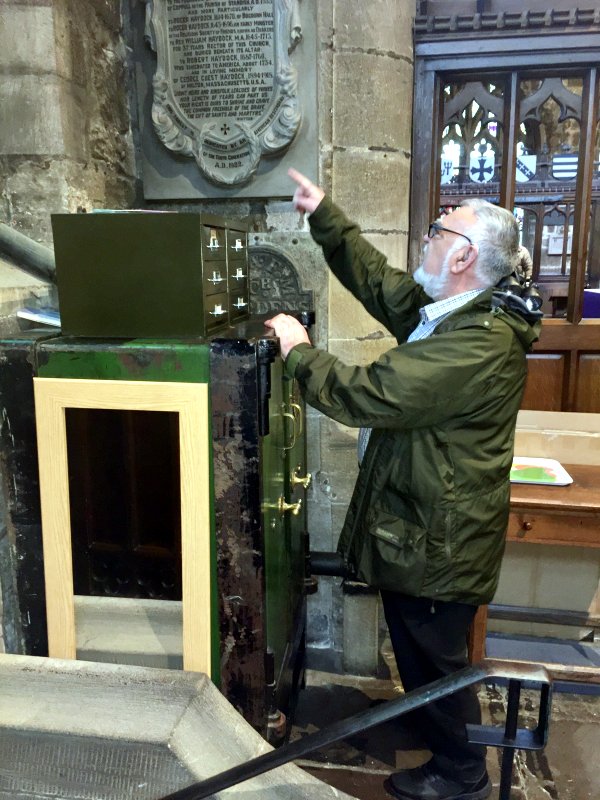 The notable exception is the side door to the Standish Chapel but this did not reveal any marks. The wooden roof of the Church is richly carved with ornate bosses and patterned beams. However this is outside the remit of the study but a examination with binoculars didn't reveal anything.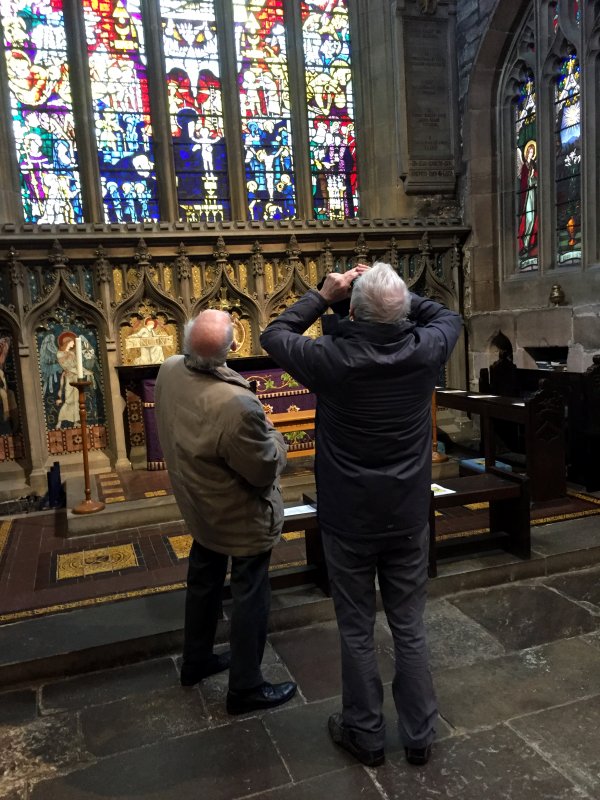 Our survey was based on the Norfolk Medieval Graffiti Survey which was the first of this type of survey to be complete. The project followed the aims of that survey but was adapted to fit the needs and circumstances of the North West.
We would like to thank Joe Bazeley, Treasurer and Tour Guide of St Wilfrid's Standish for arranging access. Also Joe's in-depth knowledge of the building and history was absolutely invaluable.Thanks also to Alan, Jean and Irene Stone for their patience in presiding over the Society work carrying out the survey.
Members of the Wigan Archaeological Society who undertook the survey where; Bill Aldridge, Patrick Maloney, Neil Warner, Trevor Boardman, Martin Trumble, Christine Barbour-Moore, Simon, Eileen and Ashley Brogan, Chris Gibbons, Dave Thomas.