Date: 25th February 2019
This is where the M6 crosses the Douglas valley and the railway to Southport crosses the Leeds and Liverpool canal. In its first phase, the canal terminated at this point, barges having to be transferred to the Douglas Navigation to continue their journey into Wigan. The remains of the lock connecting the canal with the river can still be seen.  
More interestingly, though, are the possible remains of the original river lock which was in use before the canal was built. It was part of the original Douglas Navigation which was completed in 1742.
 The river lock consisted of a huge weir across the river which backed up the water and a lock system to allow barges to pass through.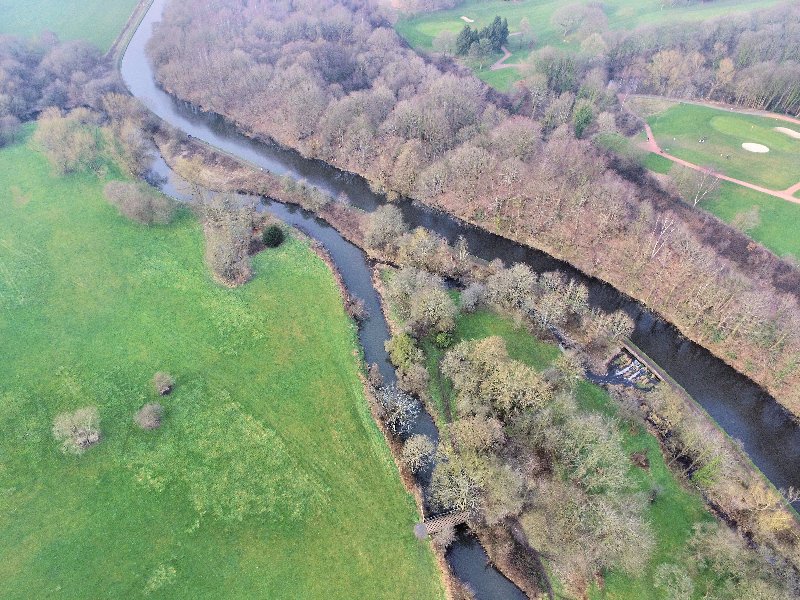 There was also a bypass channel and another weir presumably to cope with excess water in times of heavy rainfall.  
The remnants of two sluice gates are all that can be seen now in this area but the present arrangement is difficult to understand and may in fact be part of a later phase. When the canal to took over from the river at this point maybe they removed the gate system and installed the sluice gates.