Great day out last Saturday despite reduced numbers. It was the open day for the archaeological excavations which are being run by Liverpool University as training site  undergraduates.
Ashley Brogan from our Society is currently working there and on the day was employed taking visitors round explaining what was going on in the trenches. Norton Priory has been excavated many times over the years but this work is in an area previously untouched and thought to be a burial area for the Priory. No graves have been found yet but it's early days – Ashley told us that they are recording everything from the modern downwards. However the have already recovered an interesting array of medieval artifacts including floor tiles and pottery.
A particularly interesting feature in the excavations was evidence of a huge ditch which is thought to be part of the moat complex. A wall was inserted when the area was re-landscaped to act as a Ha Ha.
After lunch in the cafe we made our way into the new museum. This was built only couple of years ago and quite impressive as it encompasses the remains of the Priory building i.e. the undercroft.
Walking through it, the ruins of the Priory church and other buildings are found. However the best view of these is from the new galley which is situated above the undercroft.
Another delight for the visitors to Norton is the walled garden situated about 300m away on the other side of the car park. Anybody interested in flowers and gardening will be very impressed by its impressive range, layout and maintenance.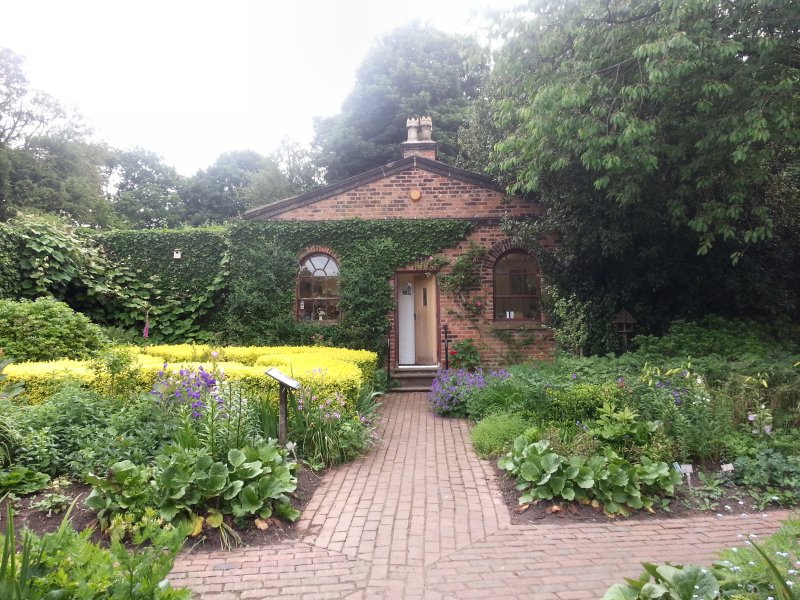 All in all something for everybody and well worth the entrance fee (especially on such a beautifully sunny day as we had).