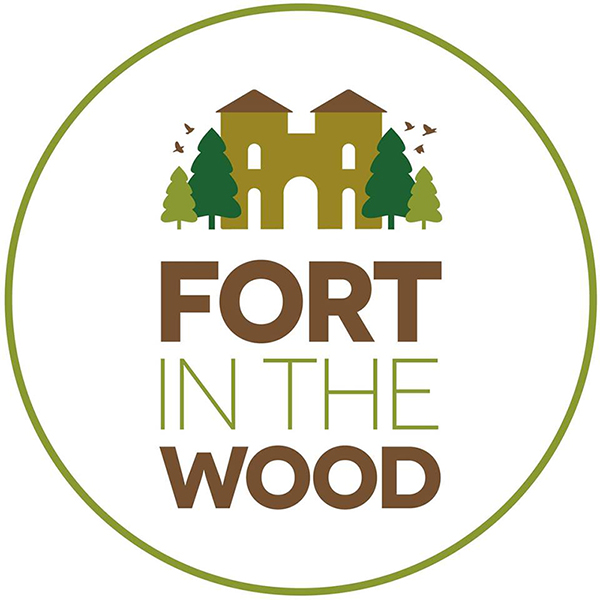 Last year at the CBA NW Autumn Conference at Ribchester, Steve Baldwin made the stunning announcement that a brand new Roman Fort had been discovered on the South West Lancashire plain. This was a total surprise as the expectation of Roman activity west of the Roman road connecting Warrington with Walton-le-Dale has traditionally been quite low. As reported in our November newsletter (No.215) our Society was able to confirm the extraordinary find with its biggest every resistivity survey last summer. The results show the distinctive footprint of an auxiliary fort of about 1.75 hectares possibly holding a cohort of 500 soldiers.

The results also show that the fort underwent a later phase when a smaller fortlet was installed to house a reduced garrison, similar to the one at Castleshaw. Other details emerging from the survey include evidence of barrack blocks, intervallum roads and a possible gatehouse. Since the announcement Steve and his Bluestone team have been planning a season of excavations starting in June (dates yet to be announced), which will include on site training for volunteers. Meanwhile a website and Facebook page is being set up so you can follow all the developments as they happen.
Roman roads
The location of the site is being kept a secret at the moment for obvious reasons but already speculation about the roads leading to and from the fort is developing. Linking it with Wigan, David Ratledge favours Ormskirk Road. He explains how it would have zig-zagged its way up the hill through Up Holland and along the Ashurst Beacon ridge before dropping down onto Green Lane on the outskirts Lathom Park. Another possibility and easier option would be a road branching off from the main road leading north through Standish (Arbour Lane, mentioned by Watkin, west of the town centre, may be the clue to this route). It would have crossed over Parbold hill and down through Newburgh and on towards Burscough.
A more direct route of course would be up to Newburgh through the Douglas valley, possibly along Dalton Lees, but this is anything but Roman-like having few straight sections. There is also a chance it may have gone on the north side of the river below Parbold hill. All these options I'm sure will be investigated by our Society in the coming months and years. Let me know at our next meeting if you want to get involved in our search or the excavations on the site itself.
'Fire and Forge'
This is the title of this Spring's CBA NW Conference which is being held at the Bolton Library and Museum on Saturday 11th May. The creative and destructive archaeologies of fire is this year's theme - list of talks as follows: Metalworking at Poulton - Kevin Cootes, Fear and Flame - Carolanne King, Medieval Metal Magic - Neil Coldrick, Mesolithic Irontongue - Kevin Wright, Mill Fires - Mike Nevell, Moorland Fires - Norman Redhead. If you are interested in going, the cost is £15 (£13 for members) and you can book on-line here.
Next Meeting
Wednesday 1st May - at our new venue The Bellingham (7.30pm as usual). Our speaker this month is Ron Cowell, Curator of Prehistoric Archaeology at the National Museums Liverpool. Over the last six years Ron has been excavating a site at Lunt Meadows near Sefton where he has uncovered evidence of Mesolithic activity dating back over 8000 years. Thousands of stone tools have been found in situ i.e. in layers of soil deposited by hunter-gather communities. But more excitingly Ron has also detected evidence of substantial buildings - three in fact, approximately 6m in diameter. This is a very rare find for an ancient people who are traditionally thought to live a nomadic lifestyle leaving no trace of more permanent settlement.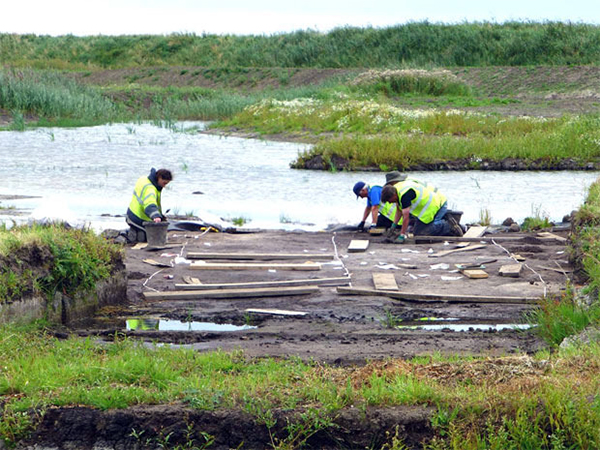 The excavations were funded by the Environment Agency ahead of work to transform farmland in the Alt valley into a wetland reserve and flood alleviation scheme. The site, which lies between Maghull and Crosby, is now run by The Wildlife Trust for Lancashire. It's now apparently brimming with brilliant birdlfe (according to their website) so well worth a visit. Ron gave us a talk on the site in the early days of the project (June 2013), but since then much more has been discovered so this update should be absolutely fascinating - hope to see you then, BA.