Excavations, just off Stanifield Lane, were carried out by Salford Archaeology Unit, in advance of a huge development planned for this area south of the M65 terminus.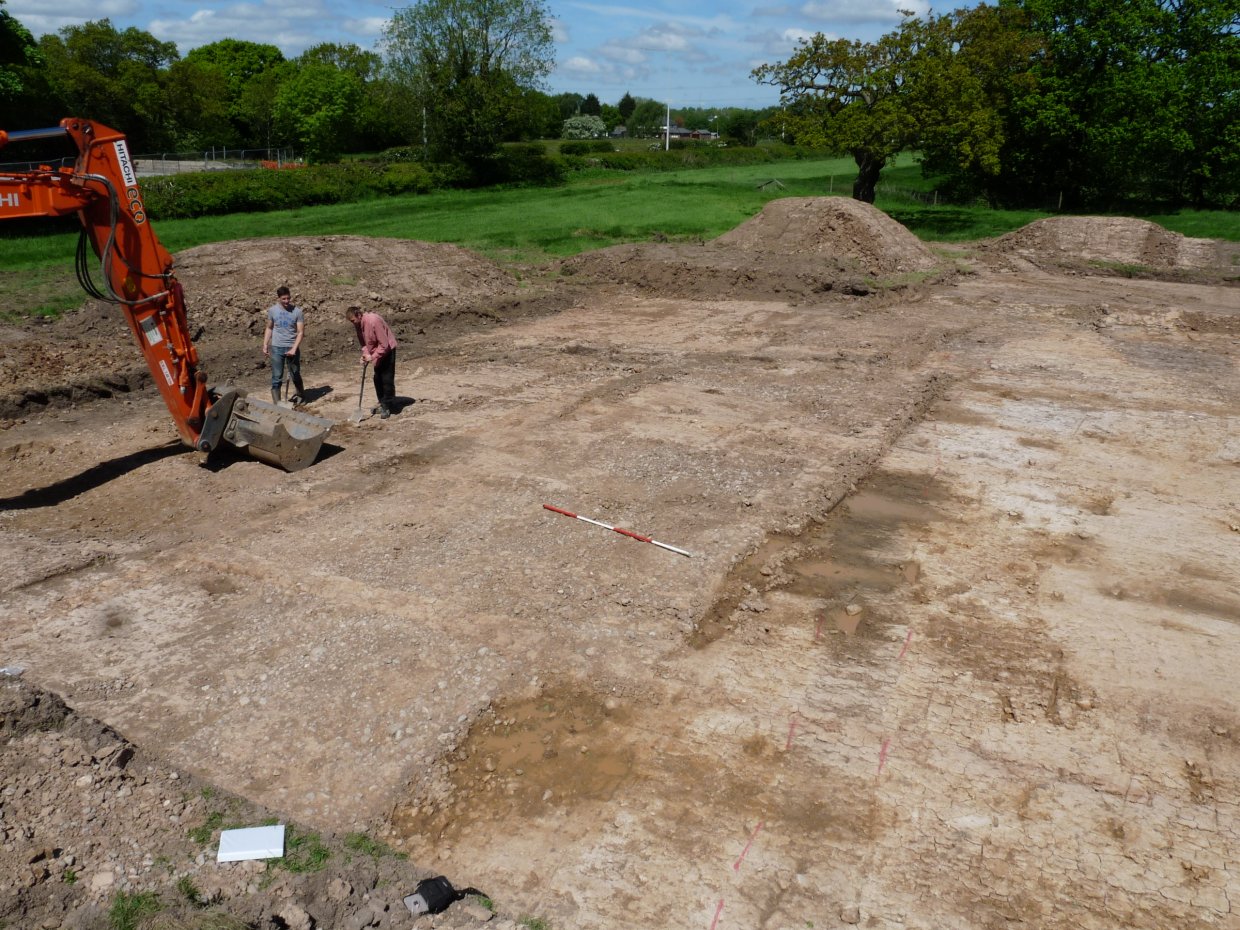 After an evaluation trench had previously discovered the cobble surface, the area was machine stripped to reveal the full extent of the road. Initially though, it was thought to be a farmstead court yard due to its size. However, with no evidence of occupation and being cambered toward the edges together with a 'V' shaped ditch running down the east side, there could only be one explanation.
Its position also more or less confirms the alignment suggested by the discovery of the road at Walton-le-Dale in the 1996 excavations i.e. following Todd Lane, Stanifield Lane and eventually the A49 (Wigan Road) through Euxton.
 No ditch on the west side as modern activity has destroyed any evidence there.
A number of sections through the east side ditch reveal it to be 'V' shaped but not consistent in size. However where it survived close to the the ditch, the road could be seen cambering into it.