George Birtill, who was local historian and former Mayor of Chorley, wrote a book in the 1960's about Rivington and Anglezarke entitled The Enchanted Hills. In it he talks about a lodge called the Street, which is located on the western edge of the Upper Rivington Reservoir. Birtill says "the name goes back to Roman times and it is surmised that the Street was part of a road linking Blackrod and another Roman camp".
The road he is presumingly referring to passes the farmstead on the west side and, if projected northwards, lines up with Heapey Fold Lane passing Healey Nab on its eastern side. In 1962 members of the Chorley Archaeological Society carried out a small excavation on this Lane not far north of Kays Farm near a "tenon top" stone gate post. Jack smith former chairman of the Society who took part in the excavations, says they found a cobble surface and kerbing pointing in the general direction of Heapey. Here are photos of their excavations, kindly supplied by Jack.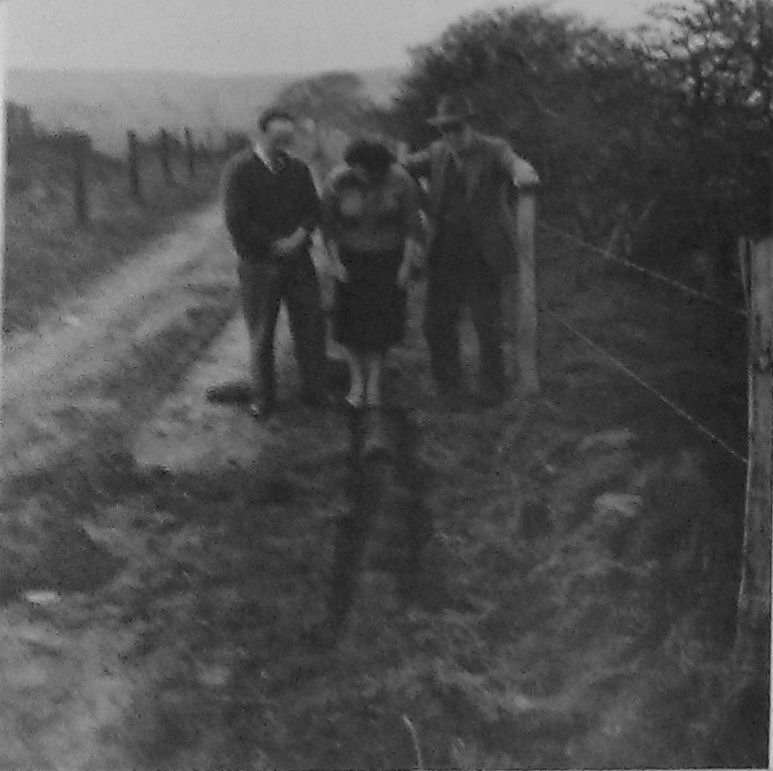 The kerbing was found on the east side of the track so this view must be looking north towards the Nab. In view are Mr & Mrs Tootall and Mr T Crear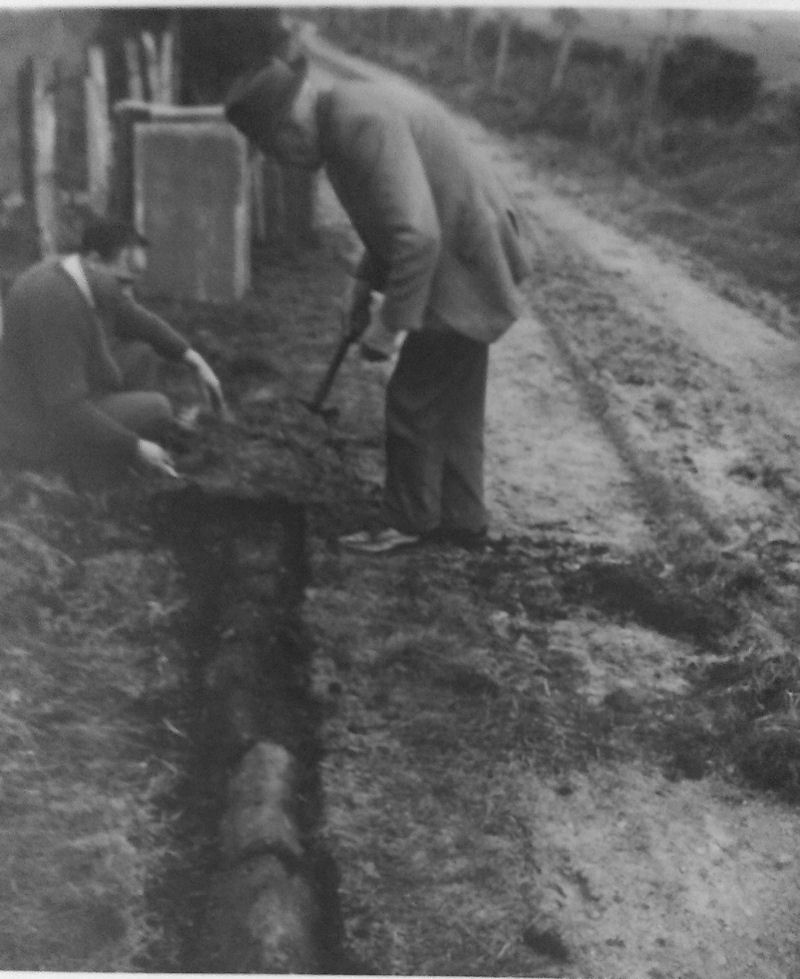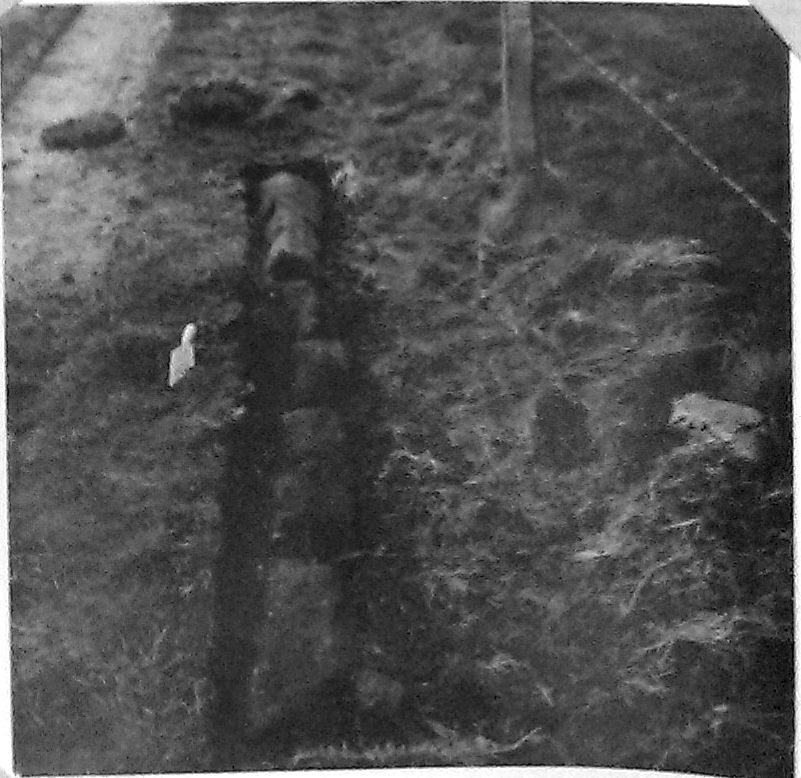 The cobbling shown in photo looks persuasive but the road width could not be determined as on side was not excavated. The 'Tenon Top' gate post is still there but from these photos it is difficult to located exactly where the dig took place. As can be seen from this 1849 overlay, the track has shifted over the years and the Croston's Heights farmstead had disappeared but presumably they were somewhere in that vicinity.